[Updated] Reserve Your Name!

UPDATE: Name Reservation has begun! Players with Founder's Packs can now download the client and create their first character!
---
Starting at 10:00 AM PDT on Tuesday, August 14th, players with Founder's Packs will be able to create their first character in MapleStory 2 in advance, reserving your preferred name for use in the official launch! Download this preliminary version of the MapleStory 2 client through the Nexon Launcher when it becomes available. Once downloaded, create your first character so that, when MapleStory 2 is officially released, you don't have to worry about someone else stealing your favorite name!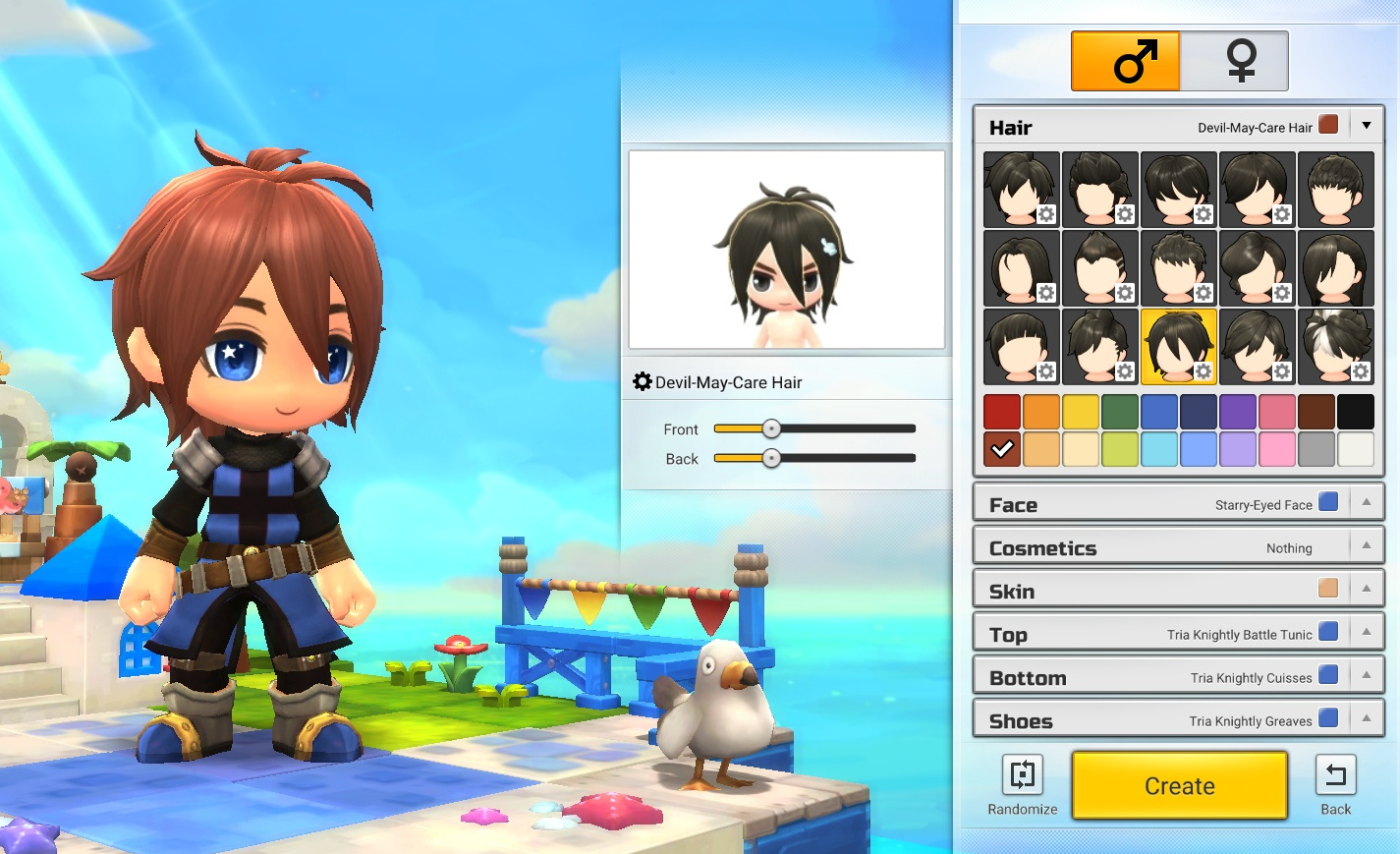 Name Reservation FAQ
Q: When does Name Reservation start?
A: Name Reservation begins at:
PDT (UTC -7): 10:00 AM August 14th
EDT (UTC -4): 1:00 PM August 14th
BRT (UTC -3): 2:00 PM August 14th
CEST (UTC +2): 7:00 PM August 14th
AEST (UTC +10): 3:00 AM August 15th
Q: How many characters and names can I create?
A: You are allowed to create one character per region. We ask that you avoid creating characters on servers you don't plan to frequent, so that other players have the opportunity to create characters with their favorite names.
Q: What parts of Character Creation are available?
A: You will be prompted to select your character's class, gender, face type and cosmetics, hair style and color, skin tone, starting outfit and name. The character you create will be available for use when MapleStory 2 officially launches.
Q: What if I just want to reserve a name, and not select a class yet? What if I decide later that I'd rather that character be a different class?
A: If you know what character name you want to reserve, but aren't sure on the class or other details yet (or afraid you'll change your mind), don't worry! You can create your character now to lock down that name, and when the official release arrives, just delete the created character to free up the name and create your new character as you see fit!
Q: Do players that purchased the Legendary Package get preference over those that purchased an Explorer Package? What about those that didn't purchase a Package but were awarded one from an event or giveaway?
A: It's first come, first serve for character names, no matter which Founder's Pack you purchased or how you acquired it. As long as a Founder's Pack has been purchased or redeemed by your Nexon account, you'll be able to create your first character and reserve your name!