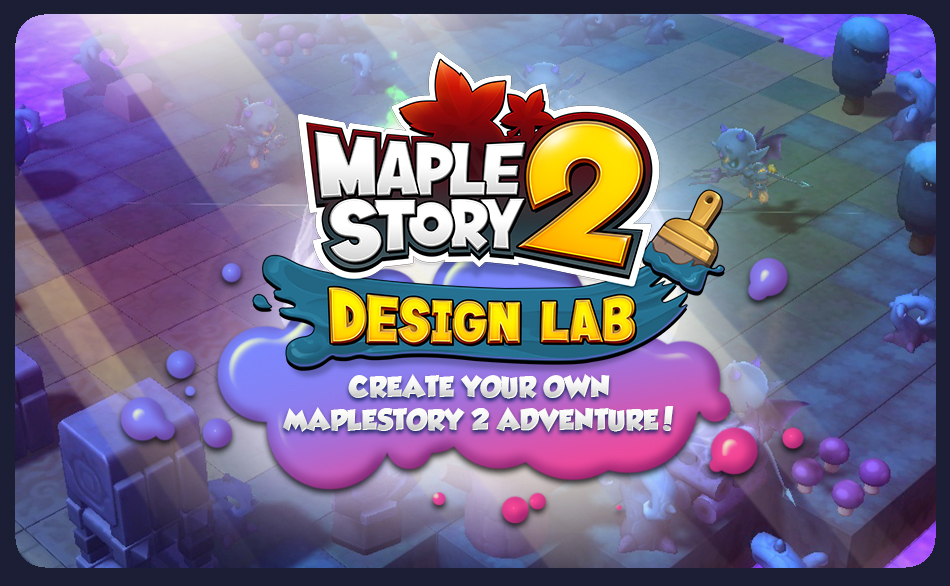 You can design your own outfits, you can craft special decorations, you can build an entire house programmed with special switches and levers... and in not too long a time, you'll be able to design your very own dungeon runs with MapleStory 2's Design Lab!
Utilizing the power of the Lua programming language and MapleStory 2's in-game tools, you'll be given access to everything you need to tell your own stories, create dangerous mazes, or craft the ultimate combat challenges! The possibilities of what you'll be able to create are nearly endless.
Design Lab will arrive sometime after MapleStory 2's official launch. When we get closer to Design Lab's launch, we'll hold a special Closed Beta, inviting creative souls and talented designers to give Design Lab a spin. If you'd like to give it a try and help us polish it up, submit your email address in the form below!
Note: Submitting your email address does not guarantee you an invite to Design Lab's future Closed Beta.