[Update Oct. 8] The Head Start Begins!

Note (Oct. 8): Players with accounts created through Google are currently unable to log into Nexon Launcher. We are investigating this issue and will update you as soon as we have more information.
Update (Oct. 4): The MapleStory 2 client has been updated to improve error messaging and resolve an issue with MapleStory 2 on Steam not fully closing. This will result in a small download when you next launch MapleStory 2, but will involve no downtime.
Note (Oct. 2): Gifting has been temporarily disabled.
No more betas, no more pre-seasons, no more server wipes. MapleStory 2's Head Start has begun! This special 9-day period allows players with Founder's Packs to get into MapleStory 2 ahead of the rush, enjoy this new dimension of Maple World and see all the sights as early as possible!
We're also giving you a head start on a special event to claim a cute little pet, get first crack at some special items and more! Check out everything happening in Head Start below!
Table of Contents
Head Start Duration
End of Maintenance, Monday, Oct. 1st - Start of Maintenance, Wednesday, Oct. 10th
Founder's Packs still on Sale!

MapleStory 2 officially launches on Wednesday, Oct. 10th, but if you want to get in on the Head Start you'll need one of our Founder's Packs! Each one contains exclusive items, a wealth of Merets, Premium Club time and access to the Head Start going on now!
Check it all out at the Founder's Packs page!
Pet Mania Event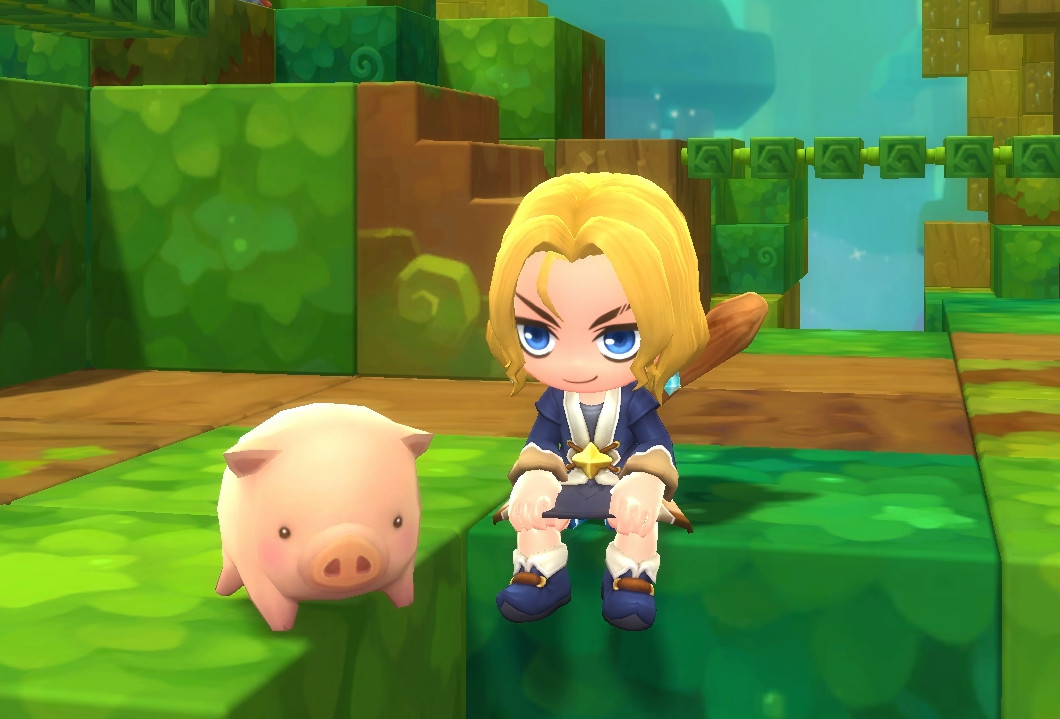 Want an adorable little piggy to follow you around in Maple World? Then get to Level 50 and start taming pets! Tame 15 pets during the Pet Mania Event and get your very own Strong Piggy pet!
Event Duration: End of Maintenance, Monday, Oct. 1st - Start of Maintenance, Thursday, Nov. 8th
Event Details:
Speak to NPC Bobby in Queenstown to accept the event quest

Players must be at least Level 50 to acquire the quest

Tame 15 pets of any type to complete the quest and earn the Strong Piggy pet!
Emote Bundle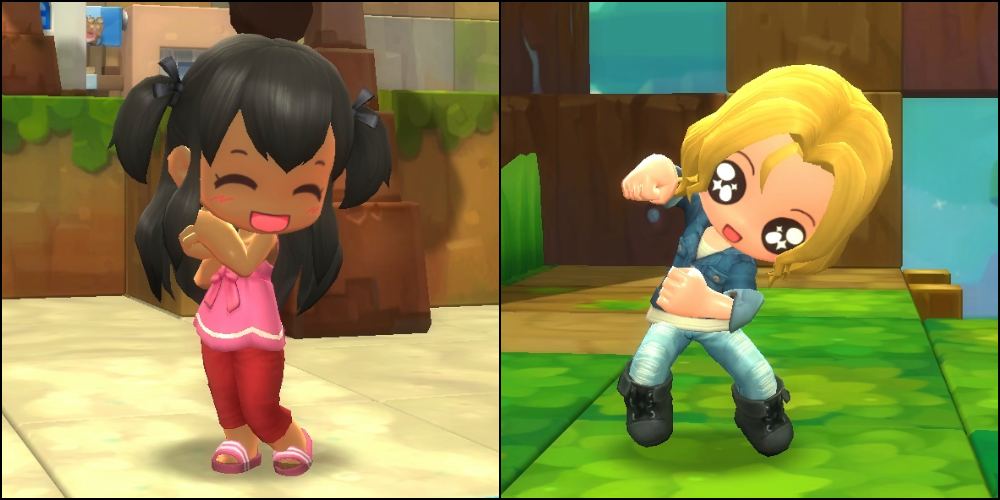 MapleStory 2 has plenty of emotes for you to purchase from the Meret Market, including dancing, blowing kisses, dancing, taunting your enemies, and even some dancing! You can pick up a bundle of almost every emote in the shop thanks to the Emote Bundle at a 20% discount!
Sale Duration: End of Maintenance, Monday, Oct. 1st - Start of Maintenance, Thursday, Nov. 8th
Sale Details:
Price: 3,899 Merets (4,950 Meret Value!)
Contents:

Big Meanie Emote
Blow Kiss Emote
Bunny Dance Emote
Crazy Dance Emote
Despair Emote
Don't Ask Me Emote
Dreamy Emote
Dynamic Pose Emote
Goofy Dance Emote
Groove Dance Emote
Hip Shimmy Emote
Hop Shuffle Emote
Hypnotic Dance Emote
Kiss Emote
Lean Dance Emote
Martial Shout Emote
Mock Emote
Para Para Dance Emote
Punishment Emote
Rolling Dance Emote
Rowboat Dance Emote
Shimmy Emote
Shuffle Dance Emote
Sing Emote
Sleep Emote
Spin Dance Emote
Strut Dance Emote
Sulk Emote
Tantrum Emote
Tap Dance Emote
Taunt Emote
Time-out Emote
Wave Dance Emote
Whip Dance Emote
Windmill Dance Emote
Worm Dance Emote
Worry Emote

Can be purchased once per account
Arlano Instrument Bundle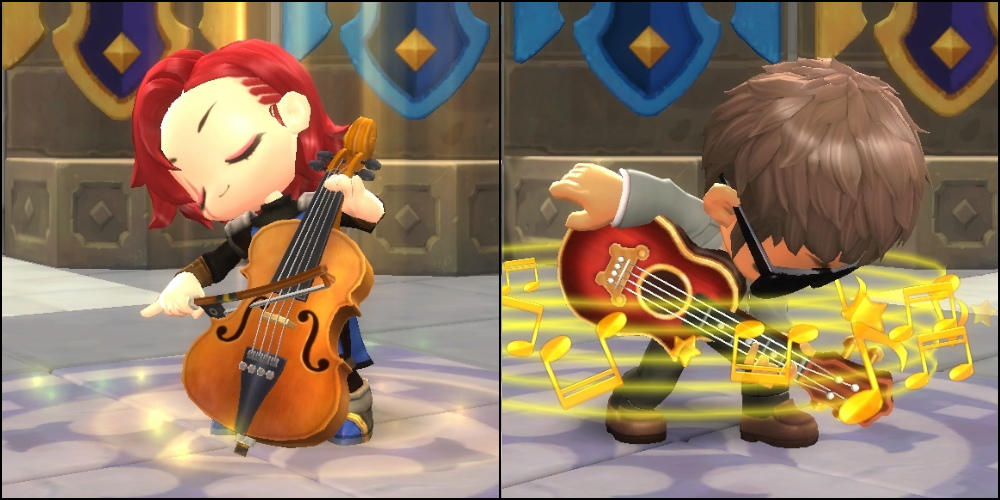 With so many musical options available, you'll want to experiment to find the instrument that's right for you and right for the masterpiece you write yourself! The Arlano Instrument Bundle contains a baker's dozen of gorgeous instruments at 20% off!
Sale Duration: End of Maintenance, Monday, Oct. 1st - Start of Maintenance, Thursday, Nov. 8th
Sale Details:
Price: 5,199 Merets (6,500 Meret Value!)
Contents:

Arlano Classic Cello Instrument
Arlano Classic Clarinet Instrument
Arlano Classic Guitar Instrument
Arlano Classic Harp Instrument
Arlano Classic Ocarina Instrument
Arlano Classic Pan Flute Instrument
Arlano Classic Piano Instrument
Arlano Classic Saxophone Instrument
Arlano Classic Timpani Instrument
Arlano Classic Trombone Instrument
Arlano Classic Trumpet Instrument
Arlano Classic Vibraphone Instrument
Arlano Classic Violin Instrument

Can be purchased once per account
Freebie Style Pack and Maple Milestone Packages
We're also releasing a pair of special packages to help welcome you to MapleStory 2 once you've spent 10 hours with us! The Freebie Style Pack gives you two free canvases to experiment with the powerful UGC feature plus a special Body Pillow mount. Meanwhile, the Maple Milestone Pack contains 500 special Red Merets, plus a shockingly useful mount and an adorable face accessory, but must be purchased within 24 hours of reaching 10 hours of play time. Check out the details below!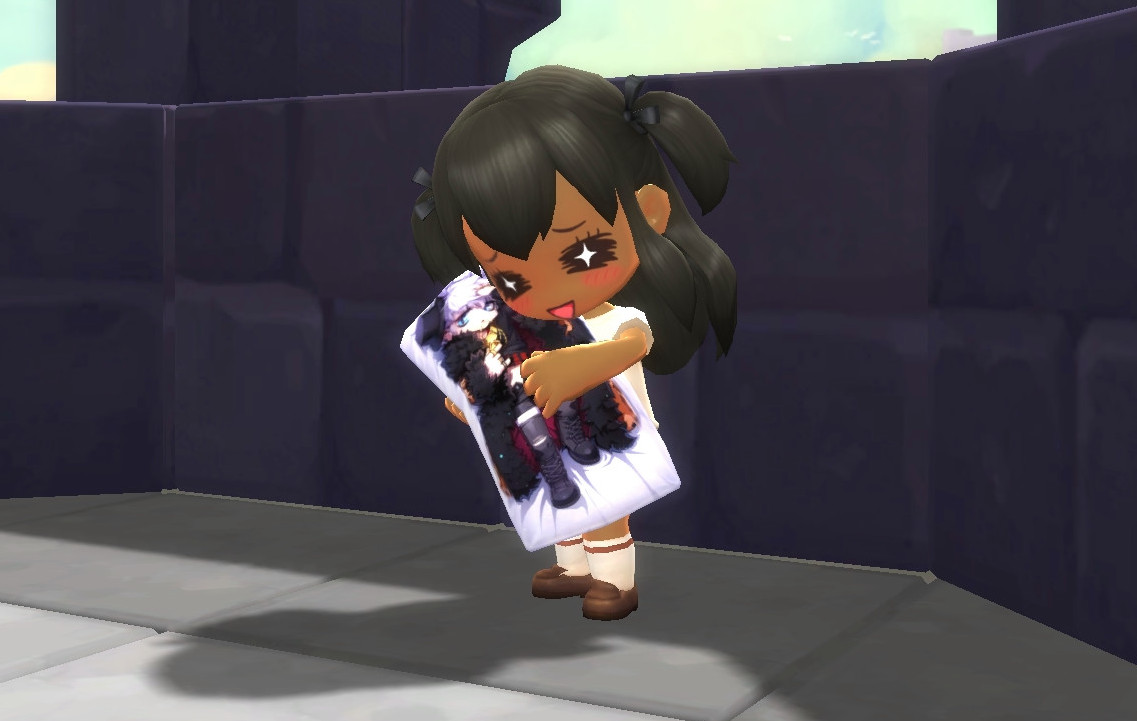 Freebie Style Pack Details:
Claim the Freebie Style Pack after earning the Time Among Friends Tier 2 Trophy to gain the following items:

A Template Gift Box, which gives you a T-Shirt Template and Shorts Template for your current character's gender
A Blake Body Pillow mount

The Time Among Friends Tier 2 Trophy is earned by playing MapleStory 2 for 10 hours on one character
Templates from the Template Gift Box cannot be traded or placed on the Design Shop
Pack contents cannot be traded to other players
Can be purchased once per account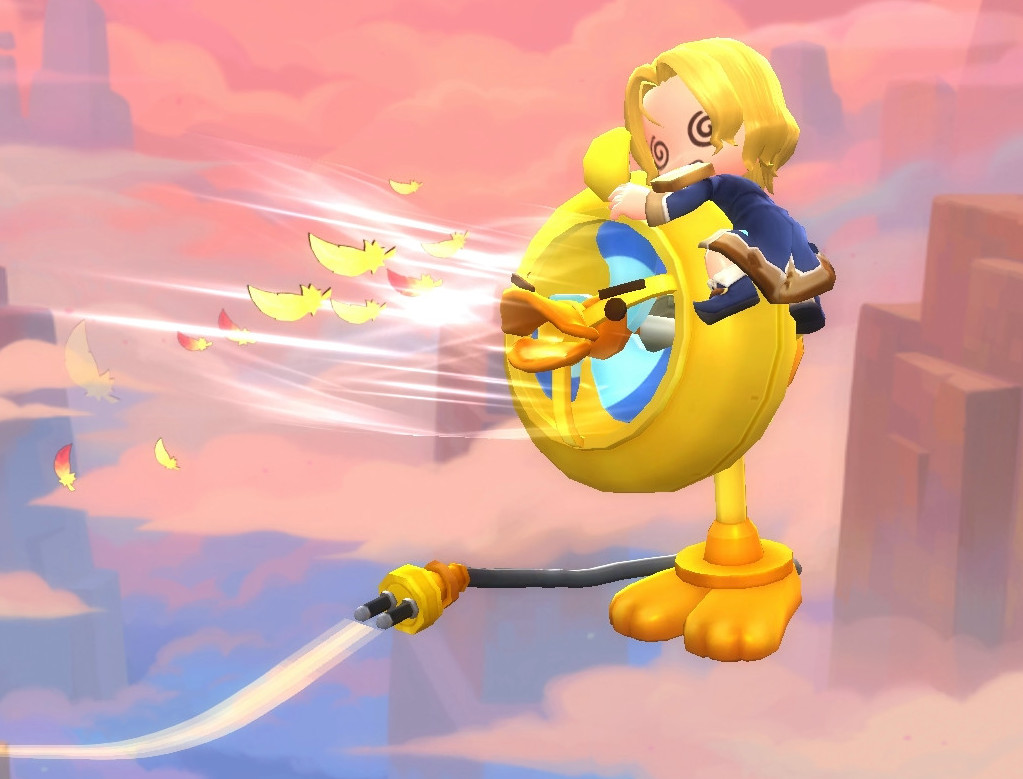 Maple Milestone Pack Details:
For 24 hours after earning the Time Among Friends Tier 2 Trophy, you'll be able to purchase the Maple Milestone Pack for 499 Merets, either via the pop-up that appears when you earn Trophy or in the Meret Shop under the Special tab! This discounted Pack contains the following items:

Eggs on Toast Face Accessory
Electric Ducky Fan Flying Mount
A 100 Red Meret Package that can be opened when you reach Level 10
A 100 Red Meret Package that can be opened when you reach Level 20
A 100 Red Meret Package that can be opened when you reach Level 30
A 100 Red Meret Package that can be opened when you reach Level 40
A 100 Red Meret Package that can be opened when you reach Level 50

The Time Among Friends Tier 2 Trophy is earned by playing MapleStory 2 for 10 hours on one character
Red Merets cannot normally be purchased
Red Merets can be spent on a variety of items, including a collection of outfits exclusive to the Red Meret Shop!
Pack contents cannot be traded to other players
Can be purchased once per account
Patch Notes
We've been working on improving MapleStory 2 a great deal since our last Closed Beta. Take a look at all the changes that have come with the beginning of Head Start!
Patch Notes Table of Contents
General Changes
The Head Start update will come with a massive number of changes, improvements, and lessons we learned from Closed Beta 1 and 2. Check out all the changes below!
Head Start between Oct. 1 to Oct. 10 (Official Launch) will only be open to players who have purchased or received a Founder's Pack.

All items for the Founder's Pack will be distributed.
The Founder's Pack items will be distributed to the first character logged into each region.
Merets will only be distributed to one region and aren't transferable.  A pop-up will appear when you first log in and ask if you would like to accept these Merets in this region.  If you click Yes, you will receive the Merets in this region.  If you click No, please relog into the region of your choice and accept the Merets. The Meret window will continue to appear each time you log in until the Merets are redeemed.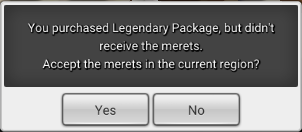 For the Daily Wonders item in the Legendary Package, you will have until Dec. 31, 2018 to use the item and until Jan. 31, 2019 to claim all items before it becomes inactive.
The mail containing your Founder's Pack bundle will expire in 99,999 days, instead of 30 days.

General Updates

Language support for Brazilian Portuguese has now been added.
Up to 6 character slots are now open per region, and up to 3 additional slots can be purchased per region.
Mail containing purchased Blue Merets will now expire in 99,999 days, instead of 30 days.
The chat format in the Chat Window has been improved to reduce confusion between varieties of chat channel.
Right-clicking on a 2nd one-handed weapon now equips it in an open weapon slot.
Recovery items picked up or rewarded are auto-assigned to the 1-8 quickslot.
Equipment appearance extraction item (Glamour Anvil) data prep is ongoing. You may see items in the game mentioning this on the tooltip.
Exploration Goals have been updated in the following maps:

Lava Crest
Berrysweet Castle
Prism Falls
Goldus Pharmaceuticals
Ant Tunnel Plaza
Demonspring
South Tyranny Road
Vanished Ruins
Debloon Ranch
Wallowville

Mouse+Keyboard Control: Polishing pass has been done on this control type and we will keep working on adding more tweaks continually.

Max Vision increased for easy manageability.
Improved pathfinding logic.
Added checks for looping movements.
Resolved transparent region clicking issue.
Resolved dungeon block interchanging collision issue.
Now mouse-clicking chooses the location at the same pane rather than the ground while on a flying mount.
Resolved action being canceled while moving by mouse.
Resolved character not aligning correctly on the left side of screen during hair/face customization.

The gamepad control guide is now added and will be available when using a Controller.
Please note that only the Xbox Controller Controls will be displayed, regardless of which controller is used.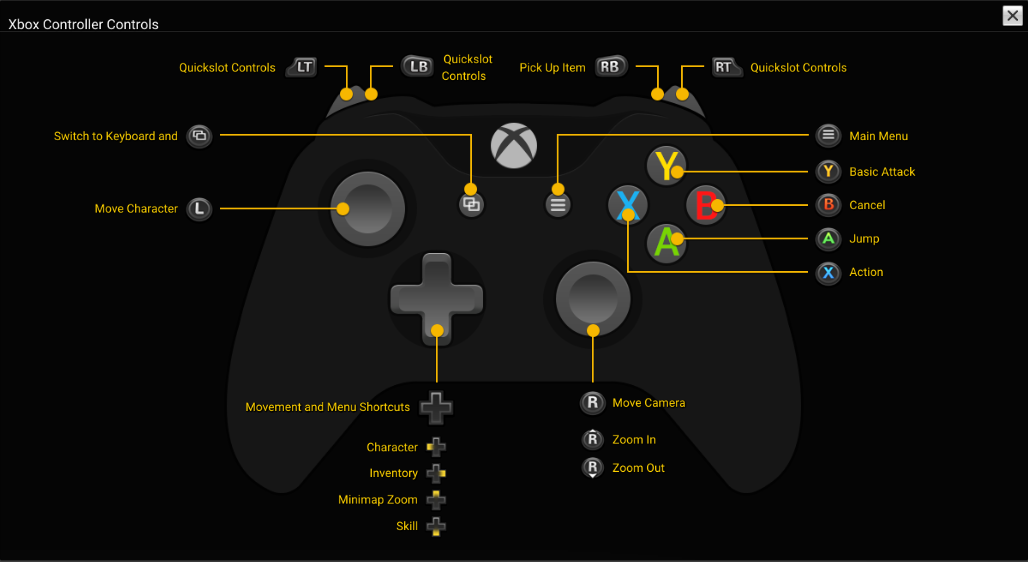 Spellstone and Guardstone:

Any location giving out Spellstone or Guardstone items has been swapped, and gives out mostly Gemstones instead.
The Spirit Guardstone can no longer be purchased from Puri (the Havi Fairy).
The Spirit Guardstone and Spirit Spellstone will no longer drop in the the Abandoned Mine B1, Abandoned Mine B4, and Hard Dungeons. Instead, there's a chance those dungeons will drop Gemstone boxes.
Spirit Guardstones will no longer be granted as rewards when reaching Foraging rank 13 or Alchemy rank 13 in Life Skills.

PvP Arena has been disabled.

Please note that we are investigating ways to improve this part of the game from feedback we've received during Closed Beta, and it will be closed until further changes have been made. There were many players who liked and disliked the system, with how equipment factors into the PvP, and we're looking to see if we can factor in the option of both sides in our next iteration.

Gemstone

Gemstone system has been added.
Stellar Chests throughout the fields are added. These chests offer materials required for Gemstone upgrades.
Level 50 Dungeons/Dark Descent have been tuned based on the Gemstone addition.

Dungeon Update:

Level 50 Dungeon difficulties and rewards have been tuned for horizontal expansion.
Additional safe spawn points have been added to Cherry Blossom Forest.

Open World Field Updates:

Reduced the health of monsters that were too high when compared to other field monsters of the same level and similar appearance.
Some Exploration Goals have been altered to make them feel less of a chore.
Difficulty of monsters at beginner zones has been reduced to increase the survivability of players up to level 10.

Level-balancing Adjustments:

Increased the experience gained when defeating regular field monsters.
Increased the experience and mesos gain from clearing dungeons after getting the Dungeon Bonus Box by 3,000%.

Dungeons:

Reduced the combat difficulty of Adventure Dungeon boss monsters.

Voice Over:

Male and Female Priests have a brand new voice over.
Skill use voice over during combat has been swapped out to simple exertion to reduce repetition.
Cooldown is applied to idle voice over and "not enough stamina" voice over.
Joddy has been encouraged to not be so shy, and now talks if you chat with him.

Enchant Updates:

Enchant-able equip level for Hat/Gloves/Shoes are increasing from level 20 to level 50. Other equip types will still be enchant-able at level 20. 
All enchant level increase on equips will now increase the stats by 1 at minimum.

Revive Related Changes:

Instant Revive with Meret is no longer available.
Instant Revive with mesos is now available in Hard Adventure Dungeons.
Limit for "Revive in a safe place" is increased to 5 times in Dungeons (up from 3).
Instant Revive with mesos is now on a flat meso fee per level and will not increase per use.
Cherry Blossom Hill Dungeon now has a checkpoint at the middle of the dungeon.

Epic Quests:

Reduced 1:1 combat difficulty (mainly the attack damage) of boss monsters during an Epic Quest.
Epic quest chapter book no longer rewards SP/AP. Instead, these rewards are now tied with level up trophies.
Epic quests will grant enough EXP to start next Epic Quest.
Some Epic Quests now open portals for easy transportation to next Epic Quests.
Epic Quest-related Dungeons now have 1-button Party finding option.
When entering a dungeon through an Epic Quest, there's now an option to join a party.

My Home: Furnishing:

The cost of Housing Blocks have been changed.

Basic Terrain Blocks that used to cost mesos are now free.
Advanced Terrain Blocks prices are greatly reduced.
Furniture Blocks prices are greatly reduced.

You can now expand your House for free.
Removed the interior level conditions of furnishing items when they are being used.

UI Update:

New icon indicators will now appear if there are unused Skill or Attribute points to be used.
New items in your inventory will now be clearly marked as "New".
The amount of unread mail will now be displayed if there is unread mail in your mailbox.

Guilds:

Gemstone merchant has been added.
Guild Storage has been added.
Guild House can now be extended to Lv. 5.
Guild Level can now be extended to Lv. 15.

Design Shop:

You must be at least Lv. 10 to purchase an item from the Design Shop.
You may only purchase the same item up to 3 times per account.
Payment for items you have sold on the Design Shop will now be delivered after 10 days.
Misc Changes
Razer Chroma:

You can now turn off the Razer Chroma lighting effects by adding <chroma disable="true"/> in the GameOption.xml file (located in your MapleStory 2 game folder > appdata > Config).

Splash Screen image and the Login Screen has been updated.
NGS banner has been updated.
Event Updates
In-Game
Mushking Royale Pre-Season has ended and will no longer be available until the next season.
Rewards from the following events have been sent to your in-game mail:

Beta Challenge Event Rewards
Closed Beta 1 Participation Rewards
Mushking Royale Pre-Season Rewards
Road Trip to Closed Beta Rewards
Tria's Tournament of Champions Rewards
Closed Beta 2 Survey Rewards
Closed Beta 2 Exploration Goals Event Rewards
Scavenger Hunt (1-3) Rewards
Maple Throwback Rewards
Character Fan Art Rewards
Maple Runway Rewards
LIT Harbor Livestream Rewards
PAX West Livestream Rewards
Royale Park Screenshot Rewards

Oct. 1 - Nov. 8: Pet Mania Event:

Players can start the event by talking to NPC Bobby in Queenstown.

Players must be at least Level 50 to acquire the quest.

Learn more about this inaugural event when the Head Start begins on October 1st!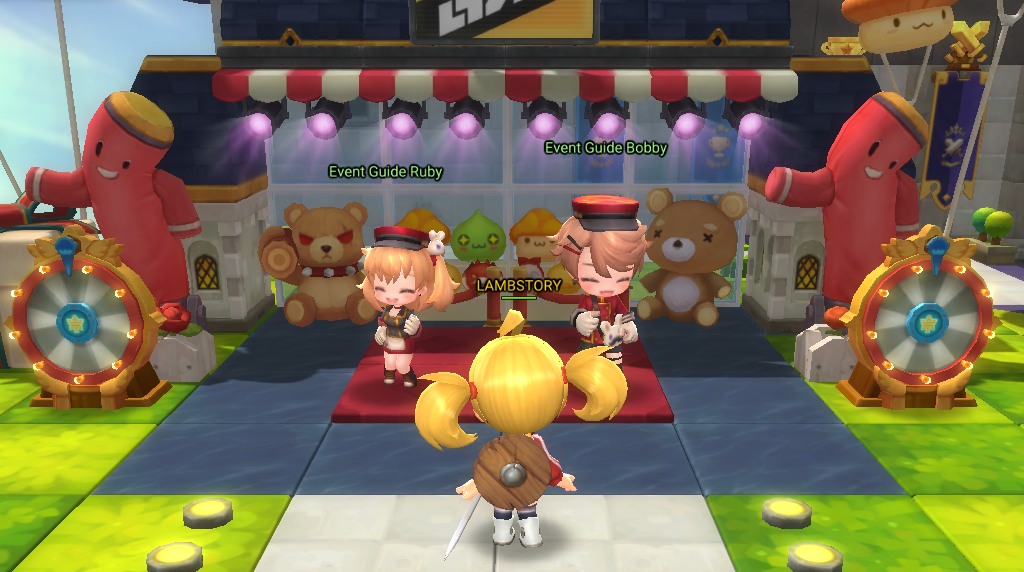 Community
Oct. 1 - Oct. 9: Head Start Trailer RT/LIKE Event.

Keep an eye out on the MapleStory 2 Twitter and Facebook pages for more information!
Sales Updates
Premium Shop is now open.
Red Meret Shop is now open.
Some functional Meret systems are now activated:

Premium Club
Rotors Walkie-Talkie
Emergency Radio
Helium Balloon
Guild Summon Scroll
Name Change Voucher
Gender Change Voucher
1-slot Character Card
Skill Tab Voucher
Goldus MTM (Remote Bank Storage)

Maple Milestone Pack and Freebie Style Pack are available.

After playing for 10+ hours, Maple Milestone Pack and Freebie Style Pack will become available.
Maple Milestone Pack is only available for purchase within 24 hours after activation.

Emote Bundle and Arlano Instrument Bundles are available until November 8th, 2018.
Panda House Furnishing Pack and Halloween Furnishing Package are available for purchase.
Housing related purchases are now available for purchase.


Basic terrain blocks are free.

Design Templates for Weapons, Housing, Mounts are now available for purchase.

Minivan Template (Mount) has been added.

Paulie's Random Hair list has following changes.

Female:

Long Velvet Hair is removed.
Cute Wave Hair is removed.
Uneven Long Ponytail is added.
Romantic Short Cut is added.

Male:

Smart Cut is removed.
Braided Highlights are removed.
Traditional Ceremonial Hair is added.
Chic Startz Hair is added.

Rosetta's Hairstyle Shop and Ren's Cosmetic Shop get additional vanity items unlocked by trophies.
Doctor Dixon's Face Plastic Surgery Shop now sells Halloween Themed "Dead Serious" and "Freaky Fiend" faces.
Known Issues
Changing regions will cause a pop-up reading "System Error" to appear. Restarting the MapleStory 2 client will fix this issue and allow you to login.
"Claim Merets" Founder's Pack pop-up appears during the introductory cinematics.
Gifting has been temporarily disabled.