Producer Blog - Core Changes

Dear Maplers,
I can't believe Head Start is kicking off a few days from now. For the team here at Nexon, it has been a long journey preparing the game from making our official announcement at MapleStory Fest in April!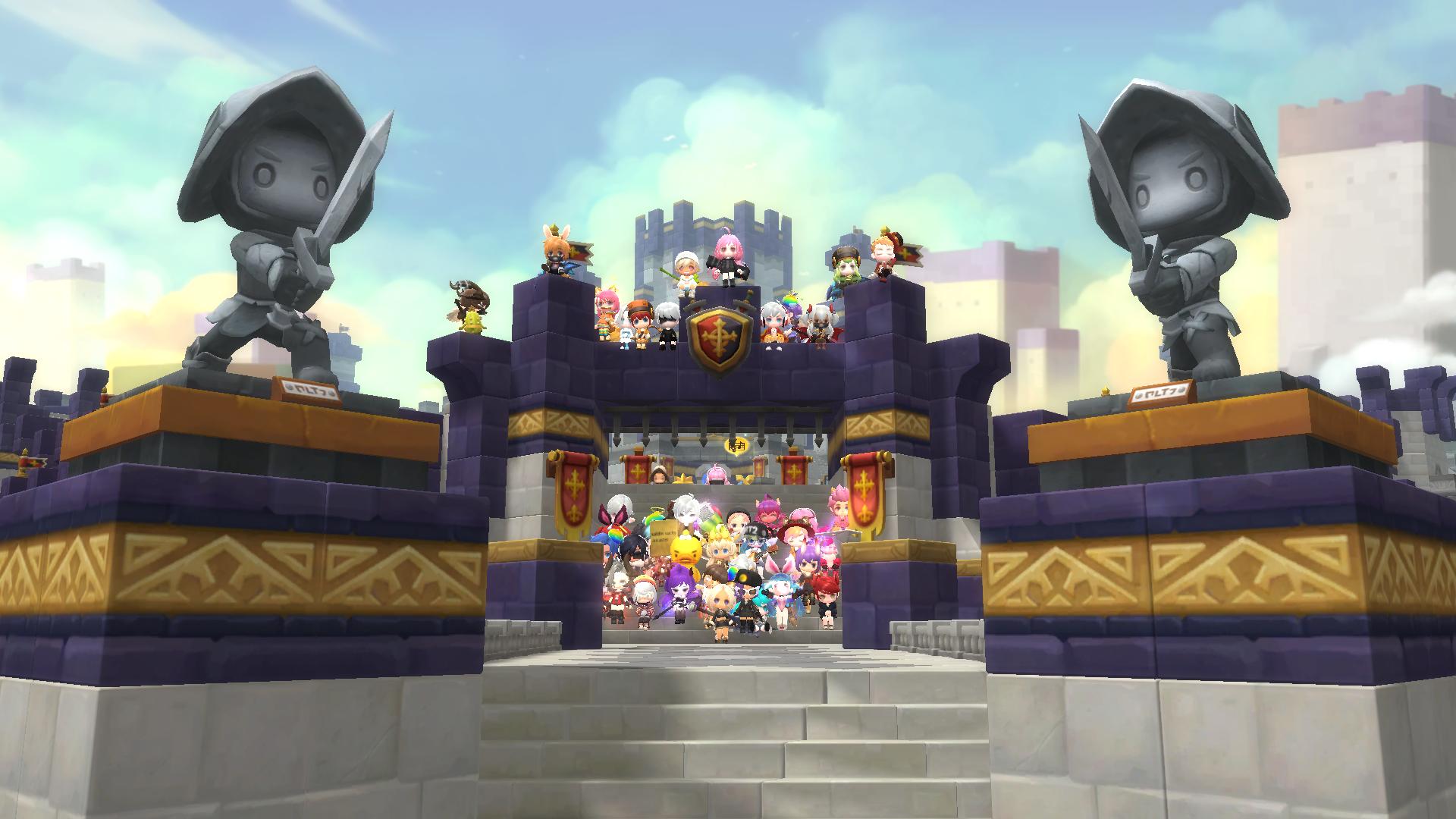 We are very excited about how we can improve the global version of MapleStory 2 based upon player feedback and the data we have collected through two closed beta tests. I would like to say THANK YOU to everyone who gave us great feedback throughout our journey towards Official Launch.
Today, before we leap into our Head Start on October 1st, I would like to share some of the key changes we are putting into the Head Start build. This doesn't include all of the detailed information about Head Start, as this blog is more focused on highlighting some of the larger changes players are curious about. We will have more detailed patch notes coming out with Head Start, so please make sure to review those notes in the future as well!
List of Key Changes:
Level/Character Progression Changes
Safe Revival Adjustments
Dungeon Difficulty, EXP and Meso Adjustments
Housing Improvements
Other Changes
Level/Character Progression Changes
Based on player feedback, we came to the conclusion that the most desired change for the character progression is 1) providing different ways to level up your characters, and 2) increasing the efficiency of monster hunting in general.
After thorough review, we decided to make the following changes towards our Epic Quest progression and the EXP rate coming from regular monsters.
Epic Quest Progression
All the SP and AP coming from Epic Quest rewards will be removed and will instead be granted via Trophies. This will ensure that players can level up in different ways, meaning that if players don't participate in the Epic Quest line they will still have the same amount of SP and AP supplied to their characters.
We are also reverting the amount of EXP gained from the Epic Quests back to their original amounts from Closed Beta 1, meaning that after each Epic Quest, players will once again receive enough EXP to meet the level requirements for the next Epic Quest. We have seen players become frustrated when they need to level up through other means to do the next Epic Quest, and we want to make the experience seamless.
EXP from Monster Hunting
We are adjusting the amount of EXP coming from monsters. Monsters at a certain level range will get up to a 55% boost in their EXP rate, which will reduce the hunting time to level up by around 30%.
But on the contrary, to help prevent bot and macro issues, we are adjusting the meso drop rate from field monsters by around 40% as well (this varies for different levels of monsters). This is similar to the Chinese version of MapleStory 2.
EXP from Other Activities
We are also adjusting the EXP from auto-fishing and other lifestyle skills to balance the level-up speed with monster hunting.
Revival Adjustments
Based on your feedback, as we have announced, we are removing Meret revival. But as some of the hardcore playerbase has addressed, if it becomes necessary for certain player groups, we do have the possibility to bring it back. But again, we want to reassure you that we will only review bringing it back if it makes for a better experience for all of our players.
Also, to ensure players still do have enough ways to complete Hard Adventure Dungeons we are making the following adjustments:
Addition of Meso Instant Revival
Extending Number of Safe Revivals from Three to Five
For the revival costs, it will be a flat fee based on your level, and won't go higher incrementally.
Dungeon Difficulty, EXP, Meso Adjustments
We have thoroughly reviewed the feedback received regarding the dungeons and are making a few important adjustments.
Based on the data, we are adjusting the difficulty level of dungeons under level 20, to ensure new players go through a more balanced experience. Boss Monsters will get nerfed to ensure players don't experience Dark Souls-level difficulty while you're still learning the game.
We are making changes to the EXP received from the dungeons. After thirty dungeon runs for the week, players were getting much less EXP when doing dungeon runs. We are adjusting this rate to provide the same amount of EXP from the dungeon after thirty dungeon runs.
Also, we are increasing the amount of mesos received from the normal adventure dungeon. It was 4,000 mesos during Closed Beta, but beginning with Head Start, players will get 10,000 mesos. Then, after thirty dungeons for the week, players will be only getting 10% of the regular meso reward. We reviewed increasing mesos from the dungeons but based on the dev team's experience in other regions, we were afraid bots would be mainly targeting dungeons to farm mesos, and decided to keep the meso reward lower.
Housing Improvements
We are making Housing contents free, or at least cheaper!
We know lots of players had concerns with how much it would require to build a fabulous looking house, and we are glad to confirm that lots of things will be free and it won't require lots of money to own a better-looking house.
Extending the size of the house will be FREE
Most of the basic blocks will be FREE
Price of paid blocks will be much cheaper compared to the Korean and Chinese versions of MapleStory 2
Interior level requirements for certain blocks are removed
We really want players to be creative with housing, and hope to see lots of great creations!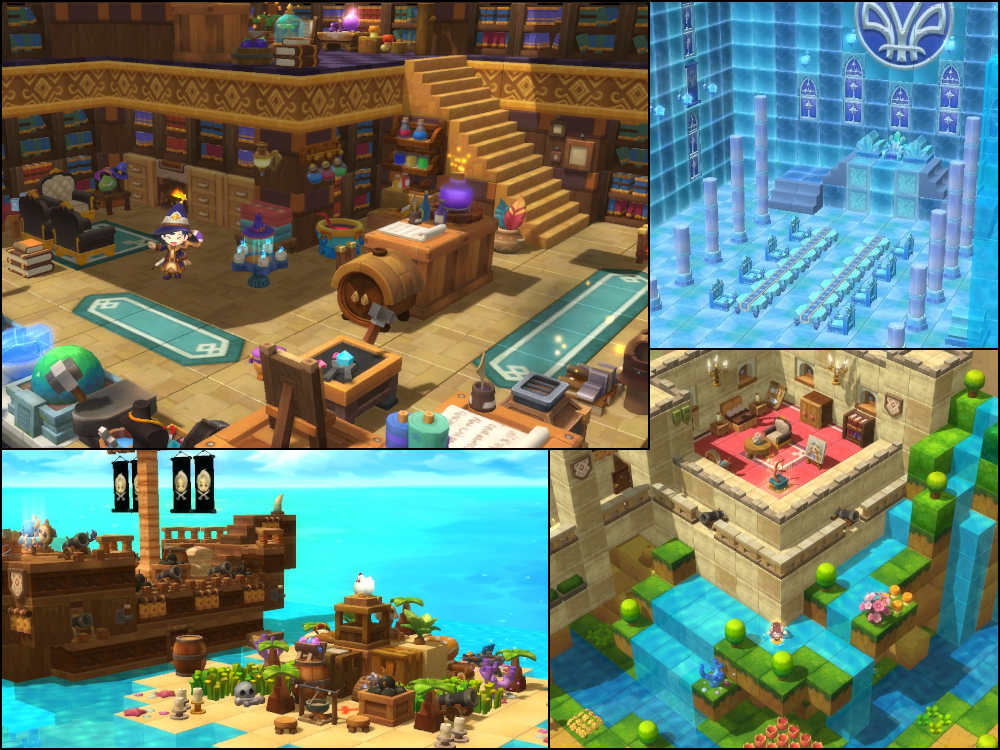 Other Adjustments
We have other adjustments, including the following:
We are adjusting how our voice over (VO) works. We specifically worked on new VO lines for both female and male priest classes after thorough review, and the cadence of class-specific VOs will be adjusted
WASD + Mouse control is getting another round of improvements. Based on the feedback from our surveys, the team worked on making changes to make the control more convenient and intuitive
We are adding Brazilian Portuguese in-game strings for Brazilian players
To avoid any concern related to Enchanting being part of the pay-to-win monetization mechanic, we are removing Spirit Spellstones and Spirit Guardstones from the game
Improved the overall readability of chats in-game.
We understand the changes we have finalized for Head Start might not satisfy everyone. BUT, we consider Head Start to be the starting point of a long journey with the game, and hope to communicate more with the players and constantly improve the game.
Everyone here at Nexon, including the Development Studio, is very focused on making sure we have a very stable game service. Recent high-ping issues have been the team's top priority and we have conducted several tests and will be making more improvements for the Head Start. Also, we will step up our communication to provide better transparency.
It has been a long journey to the Official Launch, and now we are about to start a brand-new journey with the Head Start. We are very excited because this time, we are on this journey with all of you, fellow Maplers. Please continue to share your experiences with us on how we can do better, and how we can have more fun together.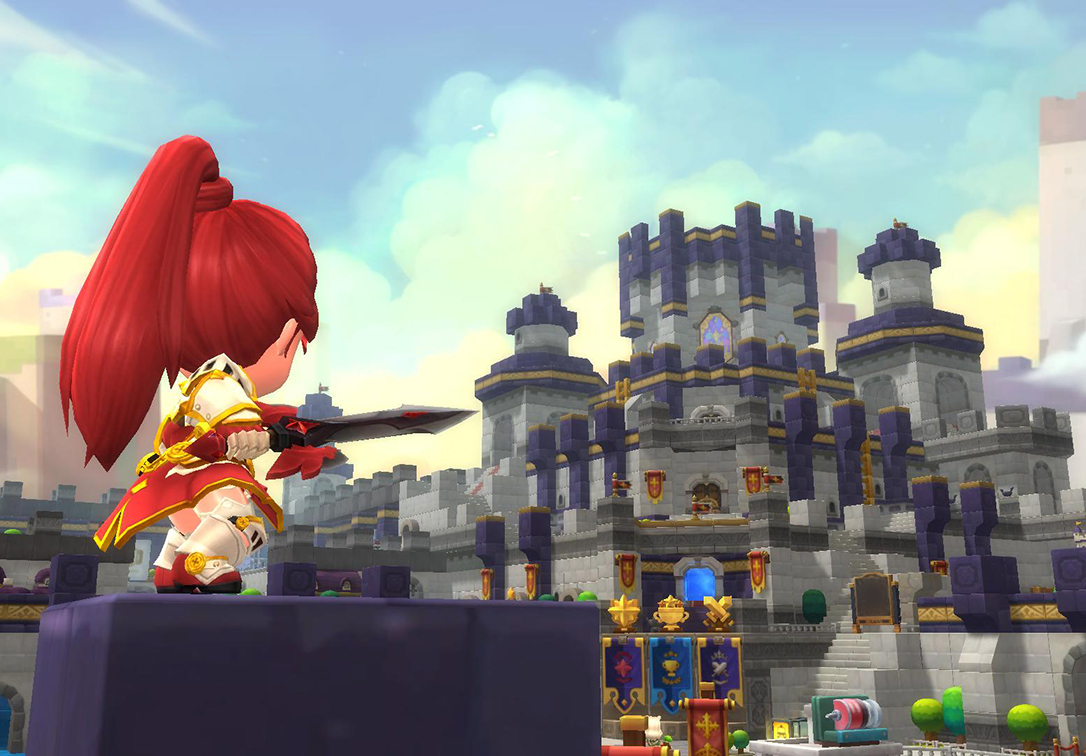 Looking forward to seeing everyone in game soon!
Sincerely,
Jungsoo Lee