Check Out the MapleStory 2 Art Corner!

Welcome to the MapleStory 2 Art Corner! To celebrate the wonderful community that's helped to make Maple World such a vibrant, colorful place to be, we've decided to take this space to display some of our favorite fan art that we've gathered from you, our players! If you'd like to submit your own art, you can do so via this handy form.
Here are our favorite submissions this week ~ Please remember that the links to websites operated by third parties are not under the control, or endorsed by, Nexon and Nexon is not responsible for the contents of any linked website.
---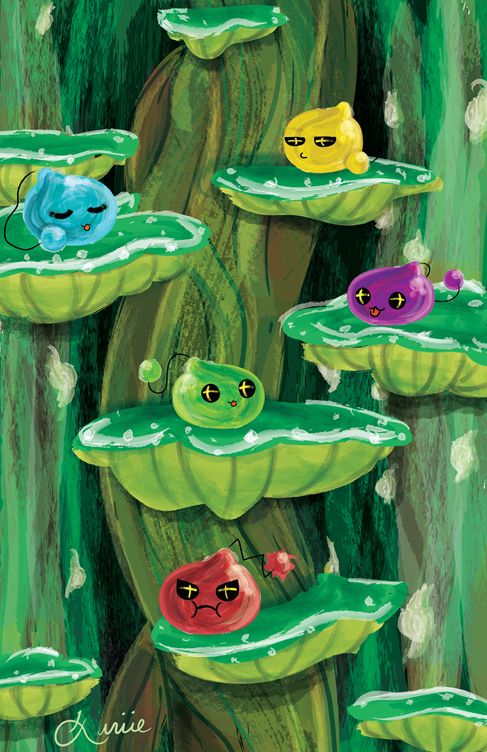 Artist: Kuriie
Character: Kuriie of NA East
Website: http://www.kuriie.com
Twitter: @kuriie
Instagram: @kuriie
"I created this on stream when I had a (May)ple Marathon Month in 2018. I did it in Adobe Illustrator entirely with vector shapes and brushes to make it look more painted and dreamy. It was one of my favorite training places as a noob mage: The Slime Tree."
---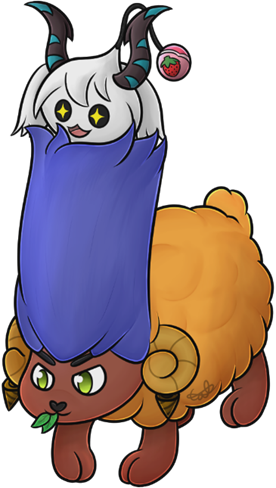 Artist: Calem
Character: CalemCotton of South America
Website: https://www.deviantart.com/calem28
"These were fun drawings I made for guild mates. The slimes and birk are also decorated after guild friends!"
---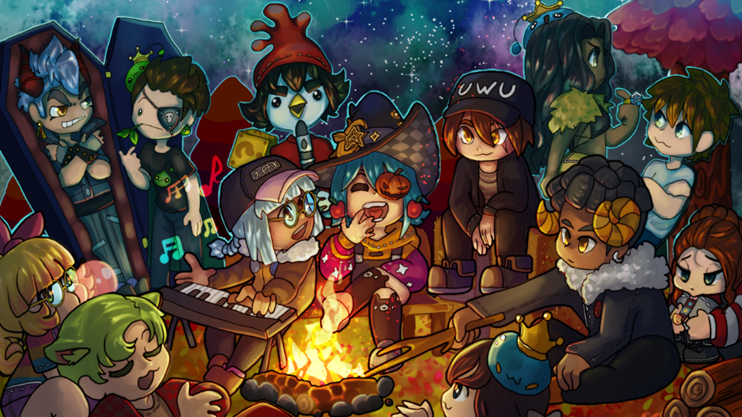 Artist: Gabbybites
Character: Gabbybites of NA East
Website: https://gabbycaron.portfoliobox.net
Twitter: @gabbybites
Instagram: @gabbybitez
"Ragtag gang of MapleStory animators, making silly fight and music videos. Finally had the chance to experience MapleStory 2, and nothing felt BETTER than sitting around in our custom houses and laughing. MapleStory brought us together."
---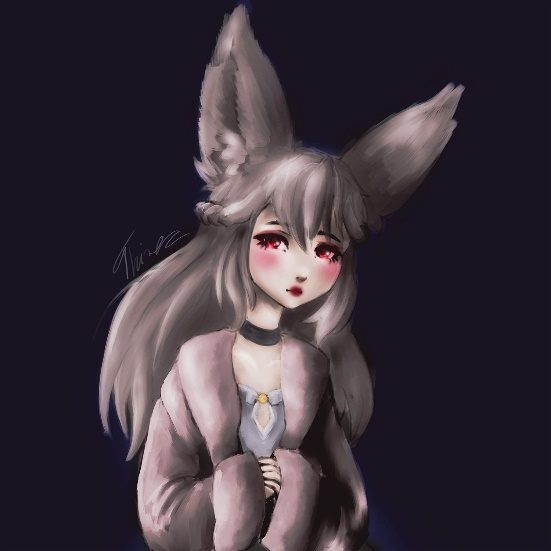 Artist: Thirea
Character: Tsuyori of Europe
Website: http://thirea.tumblr.com
Twitter: @ThireaChan
Instagram: @thireaarts
"I'm still trying to find my own style, jumping from one thing to the other. I wish to improve further and someday possibly make living out of my drawings."
---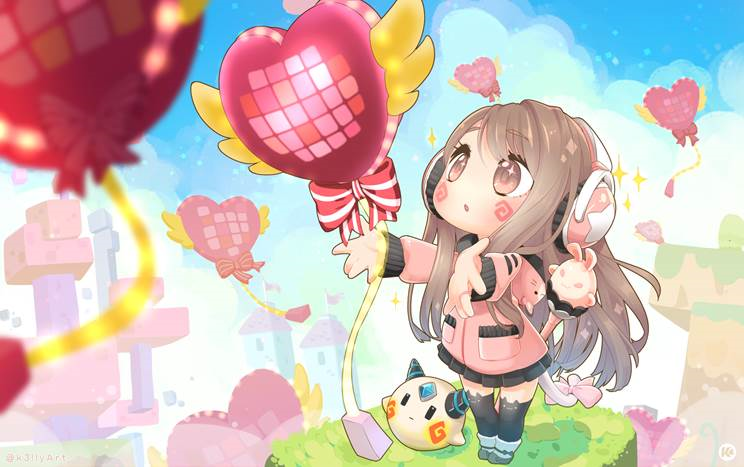 Artist: k3lly
Character: k3lly of NA West
Website: https://www.artstation.com/k3lly
Twitter: @k3llyart
"This drawing was created for the final contest of CB2 for me it was a very nice experience that I shared with my friends. It represents the last day when the servers closed and all the players sent cute goodbye messages in the maple square, playing songs and hoping to meet again at the official launch."
---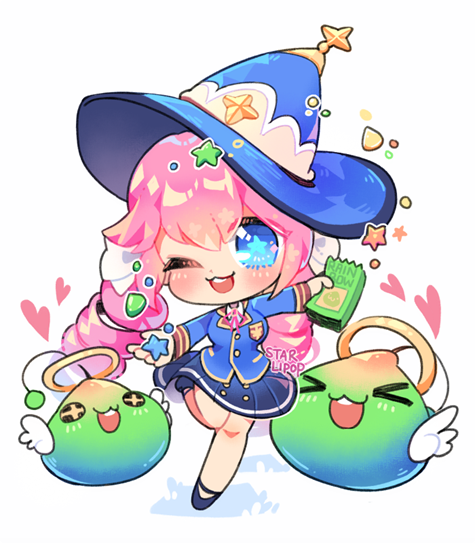 Artist: Starlipop
Character: Konpeito of NA West
Website: https://starlipop.deviantart.com
Twitter: @starlipop
Instagram: @starigami
"I really enjoyed raising the rainbow slime in closed beta! I am happy the event is back!"