Coming Soon: MapleStory 2: Awakening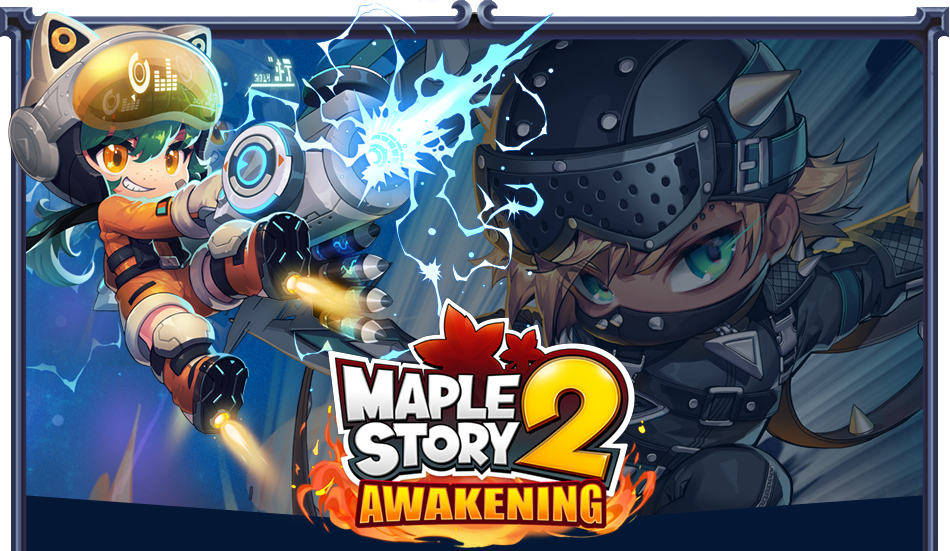 The monstrous Infernog has been defeated, and for a few scant moments the forces that drove the Sky Fortress into the sky seemed to melt away into the shadows. But Maple World still turns, and there's a new magic in the air that warriors of both Light and Darkness will soon be desperate to claim for themselves.
The epic of MapleStory 2 continues on May 30th with the brand new Awakening Expansion, featuring a new set of Job Skills to master, new Dungeons and Chaos Raids to conquer, an increase in the Level Cap to 70 and a new hero on the horizon: Striker!
Table of Contents
Grand Awakening Wonders Giveaway
Get ready for the grand awakening with a Daily Wonders giveaway! We're giving away a free Daily Wonders containing three weeks of prizes to any Mapler that registers on the site before May 30th! These rewards include a free month of Premium Club access, 500 Red Merets, 80 Chaos Onyx Crystals and a Tamed Black Sunset Fox Epic Ground Mount, culminating in a free boost to Level 60 and three pieces of Lv. 60 Epic equipment!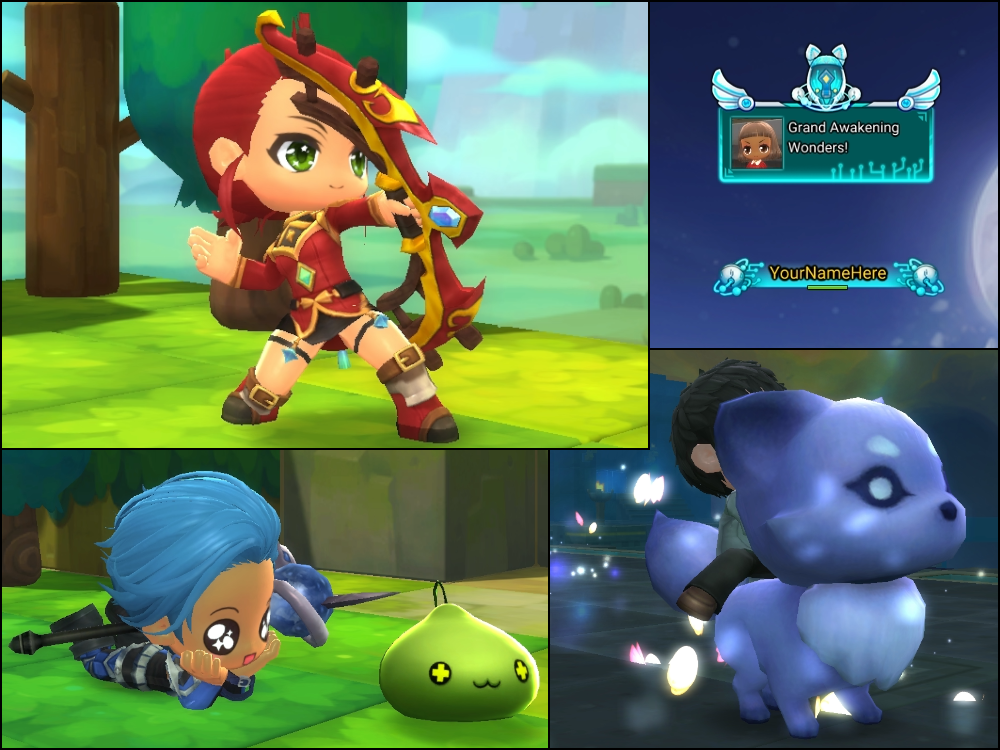 Event Duration:
UTC: 6:00 PM Saturday, May 11th - 12:00 AM Thursday, May 30th
PDT (UTC -7): 11:00 AM Saturday, May 11th - 5:00 PM Wednesday, May 29th
EDT (UTC -4): 2:00 PM Saturday, May 11th - 8:00 PM Wednesday, May 29th
BRT (UTC -3): 3:00 PM Saturday, May 11th - 9:00 PM Wednesday, May 29th
CEST (UTC +2): 8:00 PM Saturday, May 11th - 2:00 AM Thursday, May 30th
AEST (UTC +10): 4:00 AM Sunday, May 12th - 10:00 AM Thursday, May 30th
Event Details:
Head to the MapleStory 2 Awakening site and click on the Claim Your Rewards button
Log into your Nexon Account to finish claiming your Grand Awakening Wonders
Log into MapleStory 2 and go to your in-game mail to gain the Grand Awakening Wonders
Check the top-right corner of your screen to find the day's prize
Play MapleStory 2 for 60 minutes to earn that day's prize!

Day 1: Premium Club 30-Day Pass
Day 2: 3x Auto-Fishing Vouchers (1 Hour)
Day 3: Face Change Voucher, which allows you to select any one of Doctor Dixon's unlocked face styles!
Day 4: 10x Elixirs
Day 5: 100 Red Meret Pouch
Day 6: Stellar Glass Pouch, which contains 4x Stellar Glass
Day 7: 3x Auto-Performance Vouchers (1 Hour)
Day 8: 100 Red Meret Pouch
Day 9: 30x Chaos Onyx Crystals
Day 10: 10x Revive Vouchers
Day 11: 5x Dryad Pet Random Capsule S, each of which contains a random Normal, Rare, Exceptional or Epic Combat Pet that can be captured in the wild
Day 12: 100 Red Meret Pouch
Day 13: Electric Rider Name Tag
Day 14: 10x Elixirs
Day 15: 2x Style Crates
Day 16: 100 Red Meret Pouch
Day 17: Electric Rider Chat Bubble
Day 18: 50x Chaos Onyx Crystals
Day 19: Tamed Black Sunset Fox Very Fast Epic Ground Mount
Day 20: 100 Red Meret Pouch
Day 21: Lv. 60 Package, which contains all of the following:

Lv. 60 Level-up Potion, setting your current character's level to 60 and completing all Epic story quests up to Lv. 59!
Epic Weapon Selection Box (Lv. 60), which contains your choice of a Tidemaster, Frontier or Demonwing Lv. 60 Epic Weapon!
Epic Top/Bottom Selection Box (Lv. 60), which contains a Lv. 60 Epic matched pair of Tidemaster, Frontier or Demonwing Lv. 60 Epic Top and Bottom!

Missing a day does not skip items or reset progress
Grand Awakening Wonders voucher must be activated before 12:00 AM UTC on May 29th, 2019
Must claim all prizes before 12:00 AM UTC on June 26th, 2019
Days begin and end at 12:00 AM UTC
Rewards cannot be sold or traded, but can be transferred to other characters on the same account via the in-game bank
*Limit 1 of each gift per event-registered account in good standing. Players may register for the event until its end on May 29, 2019 at 4:59 PM PT. (Nexon's computers are the official time-keeping devices and all times are Pacific Time – entrants responsible for calculating time zone differences). The non-transferable gift claimed by confirmed eligible registrants will be awarded instantly in-game to the first character that logs in, and must be claimed by a character Level 10 or higher by June 26, 2019 at 4:59 PM PT, after which the gifts will expire. In its sole discretion, Nexon may terminate or alter the Program and rules at any time without notice.
Job Rank and Rank 2 Skills
The heroes of Maple World have battled hard and defeated creatures of myth and legend... but their own stories aren't done yet, and the potential for even great power awaits them with a new skill tree as part of the second Job Rank!
After activating your Rank 2 skills at Lv. 60, you'll gain a new default ability for free, and will able to activate new, fantastical powers. Use Runeblade's Dimension Blade ability to create a swirling tempest of ice, fire or storm damage, have your Wizard drop a Little Meteor on whatever gets in your way or become a spinning vortex of death with the Berserker's Squall!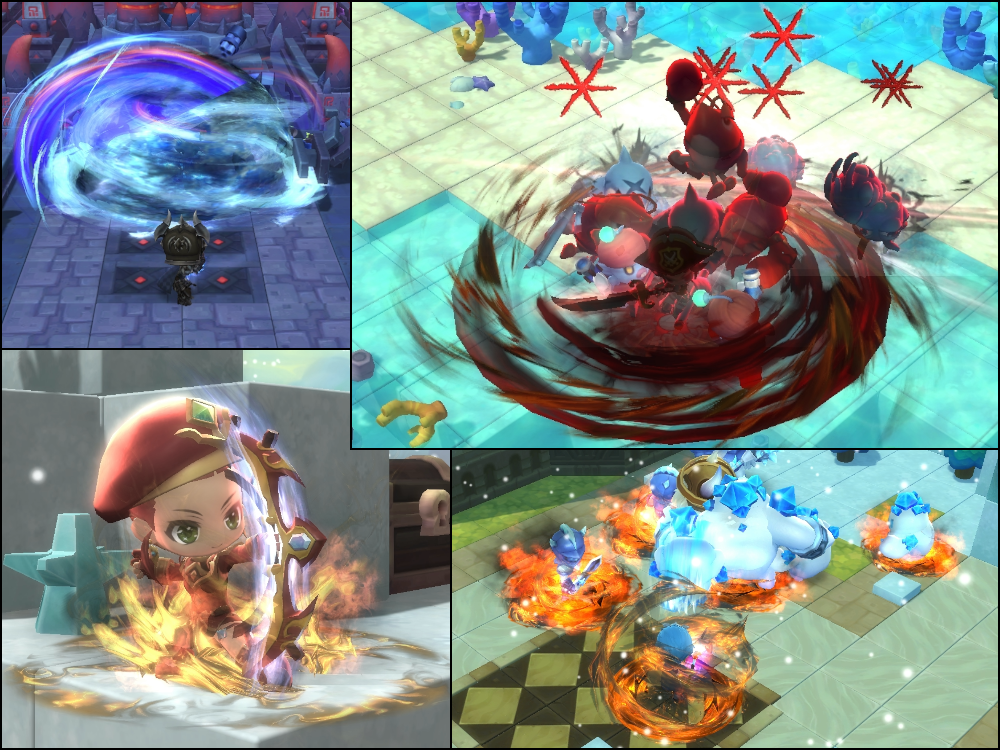 You'll be able to start the Job Rank story upon reaching Lv. 60, beginning the Awakening epic storyline. Each job has two sets of four Rank 2 Skills, and will earn Rank 2 Skill Points as you level up towards Lv. 70. You can learn more about it and the 99 new Rank 2 Skills during the May 15th Job Rank Livestream on the MapleStory 2 Twitch Channel!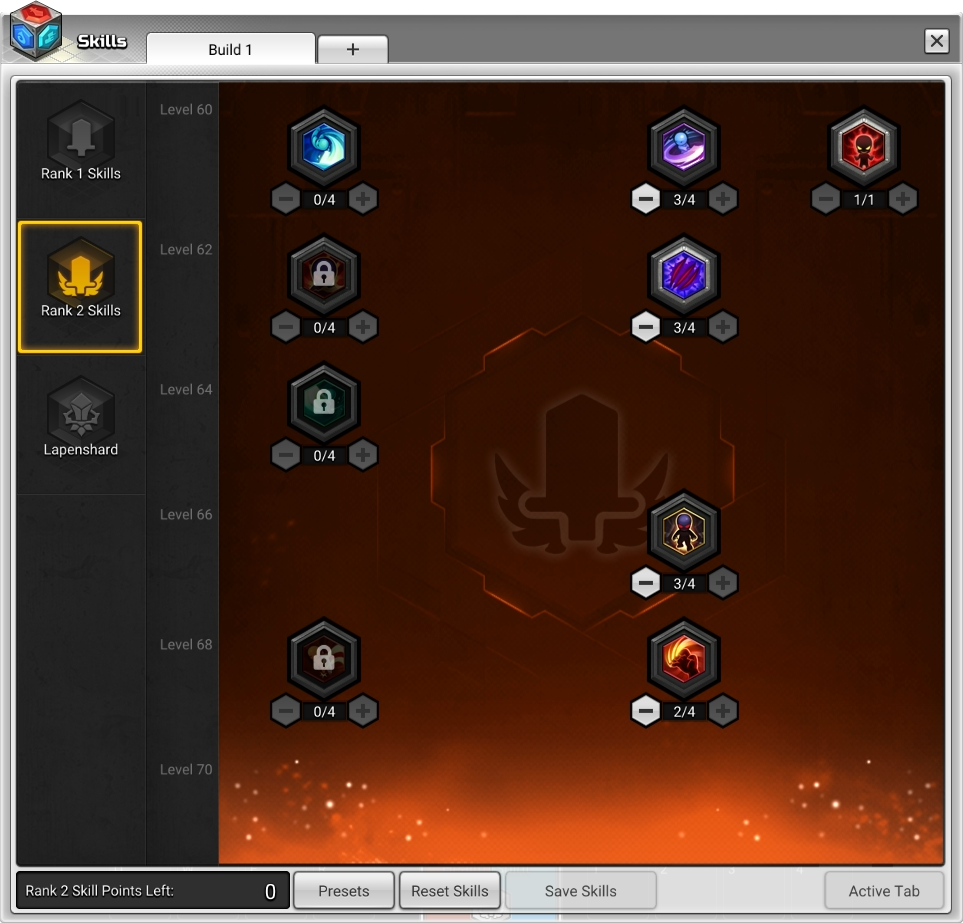 New Class: Striker
It's the master of the Mahar Punch, the Gray Wolf of Kerning City, the bravest brawler to ever set foot in the ring, iiiiiiit's Striker!
Striker never expected to become a hero or to stumble into the grand events. His mission was to only protect those in Kerning City who had no one to help them. But fate had its designs on the fighter, and as he ventures forth to Tria and beyond, the forces of darkness will be quick to realize that a disciplined mind and brutal technique are a match for even the grandest sword!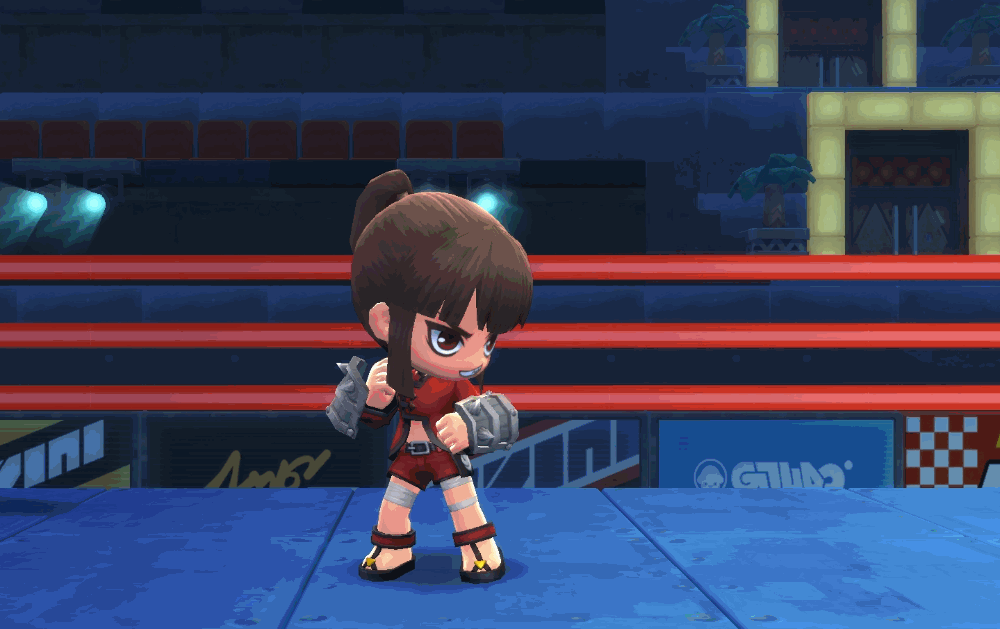 Striker comes with a full set of skills, including the new Rank 2 tree once you reach Lv. 60. Whether with fists, such as the Giant's Fist attack that sends a massive shockwave to the surrounding area, or with feet, such as the viciously powerful Dragon Kick attack, you'll be able leap into the fray and punish evildoers with style. Get a sneak peek at Striker and more during the May 22nd Striker and New Challenges Livestream on the MapleStory 2 Twitch Channel!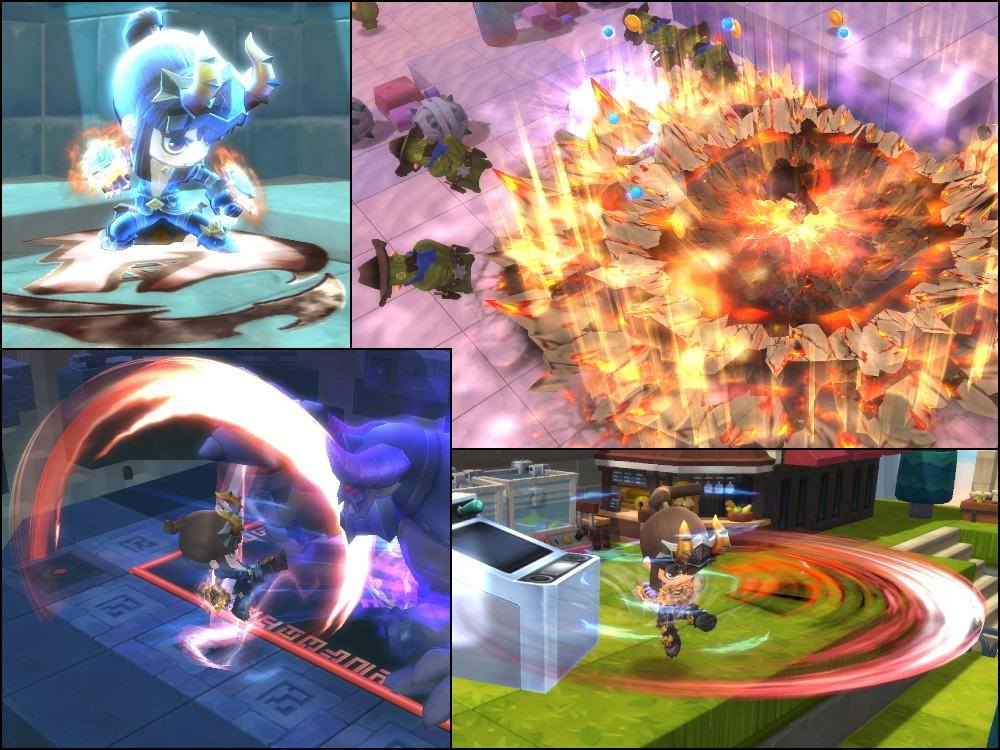 New Dungeons, Chaos Raids and More
The race for the Lapenshards and the power that they possess will take you to new corners of Maple World to battle all new enemies!
The Frontier Foundation, an organization founded by the young Lady Beatrice, has been formed to organize the heroes of Maple World to take claim of the Lapenshards that have been scattered across the world. Advised by the wisdom of the Runeblade of Terrun Calibre and the Animus experts of Guidance, this new group will do whatever is needed to protect Maple World.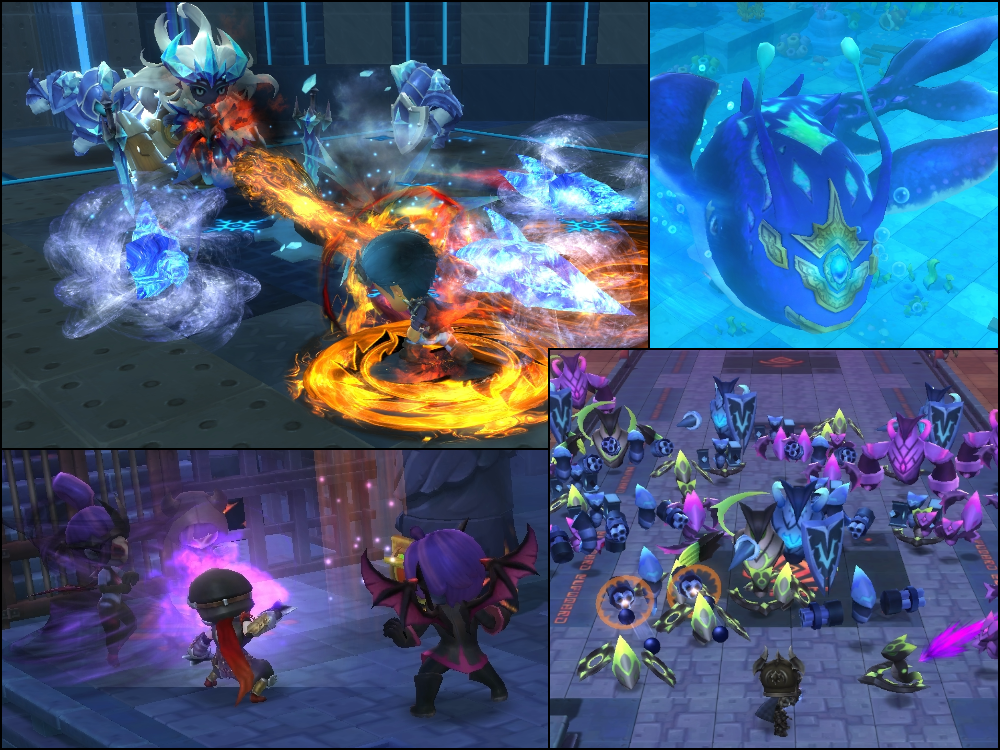 Awakening will bring far more than a new set of epic quests to continue MapleStory 2's story. Six new Hard Adventure Dungeons, three new Chaos Raids with both Normal and Hard variants, and a new quartet of even harder battles in the Eye of Lapenta. These battles will be beyond anything you've seen before, and you'll be able to learn more during the May 22nd Striker and New Challenges Livestream on the MapleStory 2 Twitch Channel!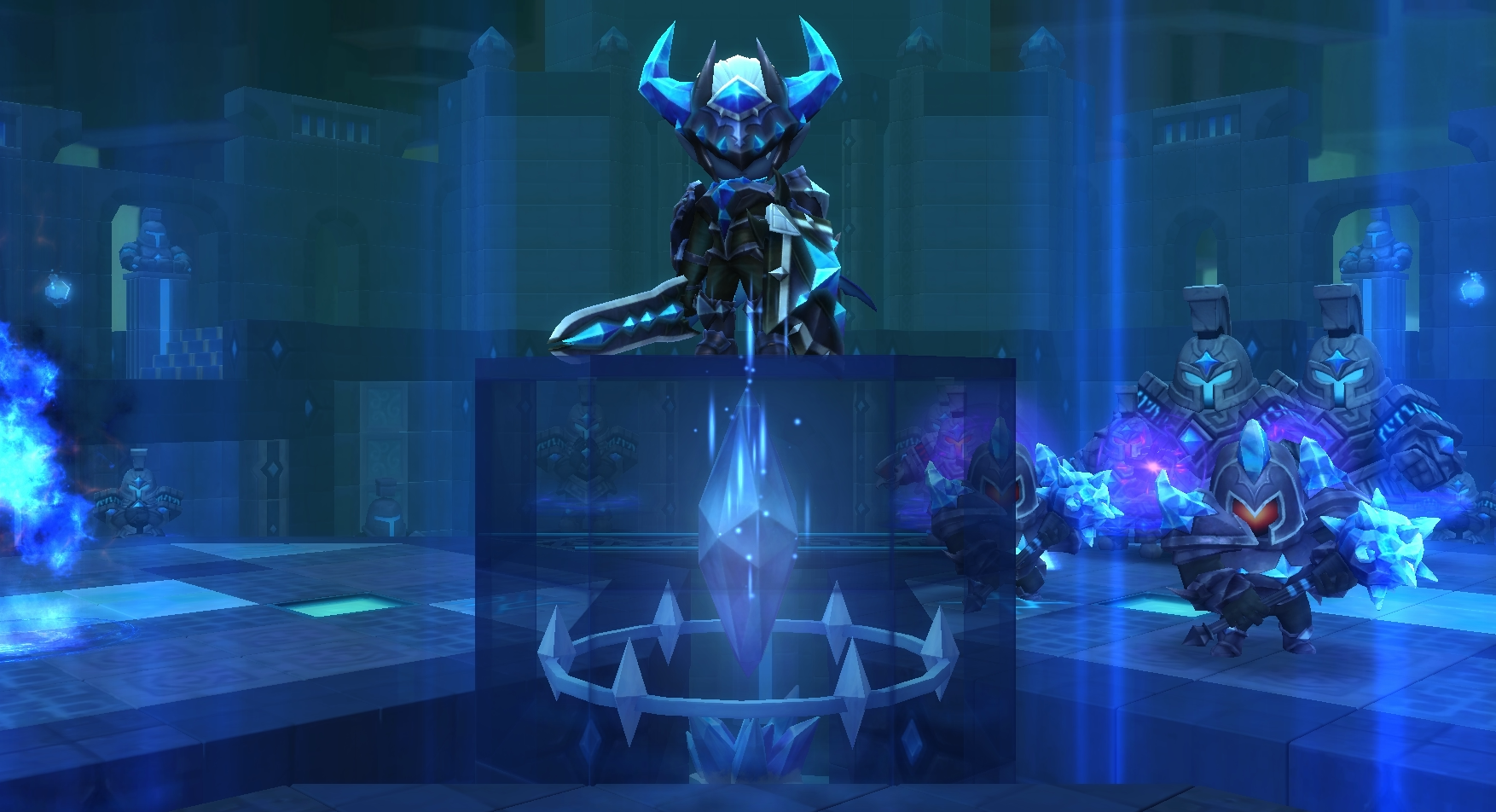 Eye of Lapenta and Lapenshards
The Lapenshards are a tremendous power, but they do not pick sides. The forces of darkness are on the march to claim them, and the only way to stop them is to unlock their power first!
Lapenshards are small gems available in one of three colors with a wide variety of effects. While some have simple-but-useful effects, such as the Guardian's Rage Green Lapenshard which increases Damage and Defense, others will do far more. Power up with the help of Madrakan's dragons with the Lumarigon's Pride Red Lapenshard, boost the power of specific abilities with a range of Job-specific Lapenshards such as Bjorn's Artistry Blue Lapenshard and more!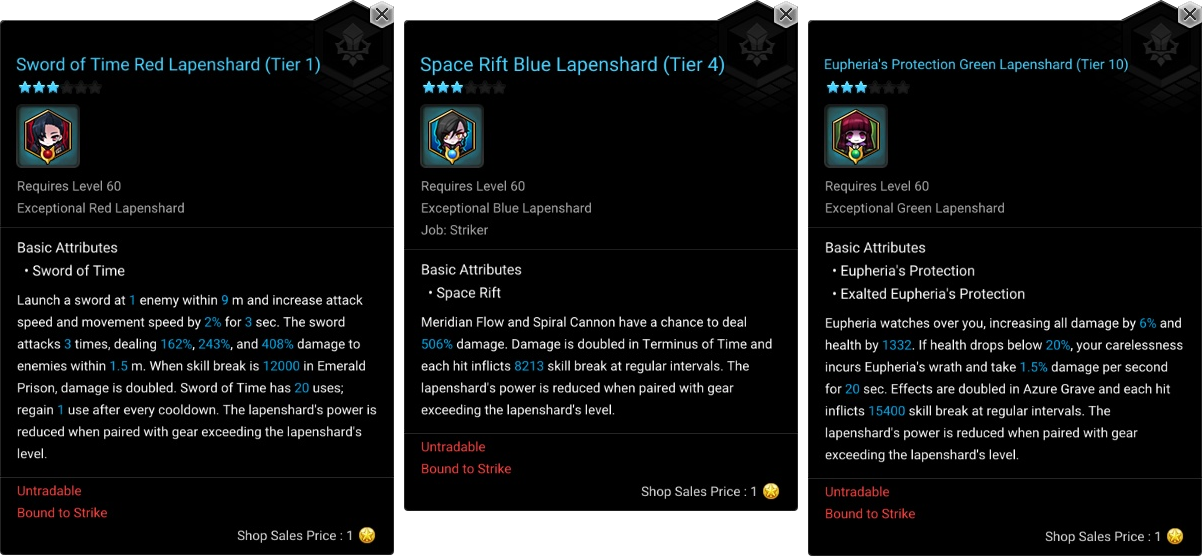 You'll be able to equip two Red, two Blue and two Green Lapenshards, and you'll be able to get plenty of them throughout Awakening. But while these shards are already a powerful upgrade, if you want to conquer the 4-player dungeons and 10-player raid within the Eye of Lapenta, you'll need to unlock their true power.
All Lapenshards can increase their power by collecting duplicates of that Lapenshard's Tier 1 version, matching crystals and a wealth of Mesos, up to Tier 10 with a 100% chance of success on each upgrade, no RNG allowed! Find out more during the May 29th Eye of Lapenta Livestream on the MapleStory 2 Twitch Channel!
Make sure to register for your free Grand Awakening Wonders on the MapleStory 2 Awakening site, and join us on May 30th when MapleStory 2 awakens!